Our Services
Coast Valley Contracting is a full-service Civil Contractor with a wide range of expertise, equipment, and services. We are unique in the Sea to Sky Corridor in that we are the only civil contractor with our own source of gravel supply and spoil dump site, which transfers cost savings to our customers.
Site Preparation & Land Clearing
Site preparation and land clearing lay the groundwork for the construction process. With 45 years under our belt and a wide range of equipment, CVC has the experience and the tools to efficiently prepare land for future structures and land uses. Our past and current projects range in size from single residential lots to large scale commercial and industrial developments.
The initial development of a site can include:
Site Surveying
Removal and Disposal of Vegetation, Stumps, Rocks & Boulders, Gravel & Soil, and Invasive Plants.
Backfilling
Accurate Site Grading
Stormwater management
Retaining wall construction
Our past and current projects range in size from single residential lots to large scale commercial and industrial developments.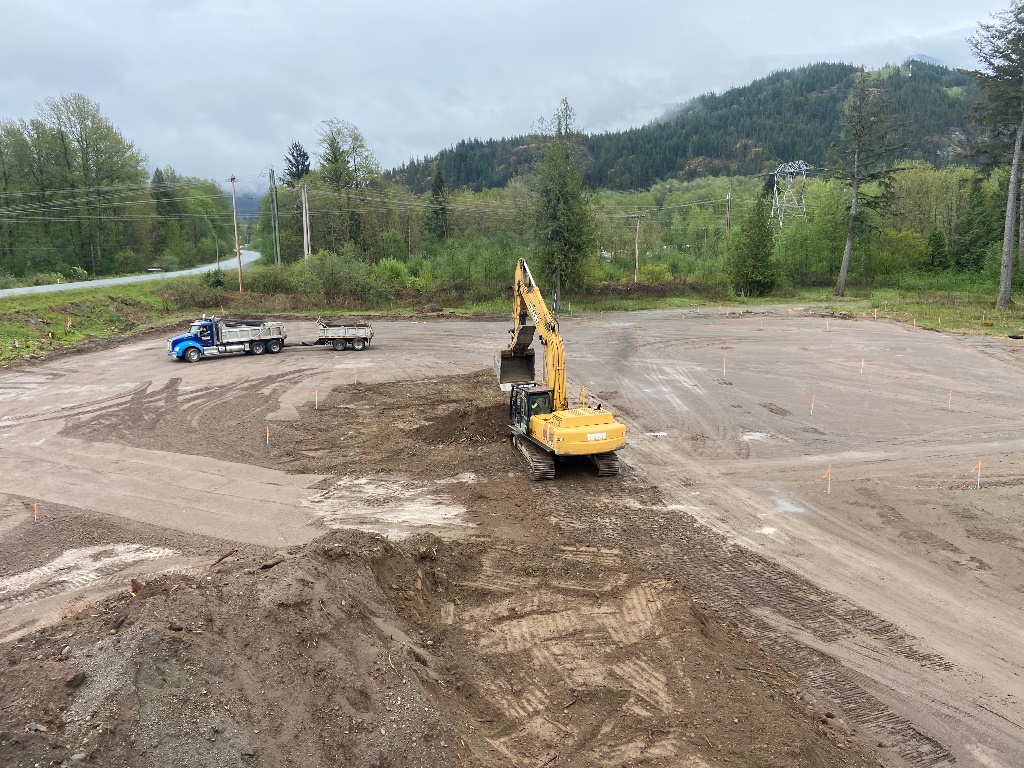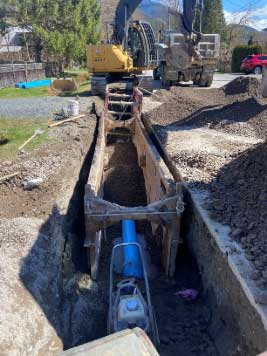 Excavation, Trenching & Backfilling
CVC has a comprehensive fleet of equipment geared specifically toward Excavation & Backfilling. Our skilled personnel are masters in their craft, capable of delicately digging close to existing structures & obstacles, accessing hard-to-reach areas, and effectively removing material in compact and unprocessed ground.
CVC provides temporary protective structures when required for trenching, as the safety of our employees, clients and partners is a priority.
Excavation, Trenching & Backfilling serves a wide range of tasks, some examples include:
Trenching for Stormwater Management
Preparation for Utility Installation
Foundation Preparation and Backfilling
Adding or Removing Gravel to Achieve Elevations
These services often go hand in hand with site preparation, soil compaction and site grading.
Our gravel supply, offsite disposal site, and trucking fleet allow us to offer a cost-effective service, as there is no middleman in sourcing and moving gravel and disposing of excess soil.
CVC is proud to provide the most competitive service of supply, placement & removal of preload material for customers in the Sea to Sky region. Preloading is an effective and economical ground improvement method used to increase the amount of load that soil can bear and reduce settlement from occurring after construction.
CVC works with clients to minimize offsite disposal of the preload material and maximize on-site repurposing to create a strategic approach to best suit schedules and budgets.
Municipal Utilities (Sanitary, Storm & Water)
Since our Company origins in 1979, our communities in the Sea to Sky region have seen exponential growth. CVC is proud to have played an integral role in the installation of new municipal utilities and updating aging infrastructure to meet the demands of our growing communities.
The CVC team has extensive local knowledge of municipal specifications, ground conditions and environmental concerns that may surround local utilities.
This may include installation or replacement of:
Stormwater
Sanitary Sewer
Watermains
Shaw/Tel lines
Gas lines
Manholes & Catch basins
With our varied fleet of equipment, we can accommodate any size of project, from onsite and offsite servicing of small private developments to municipal capital projects.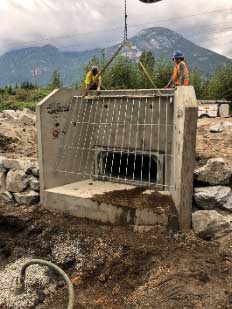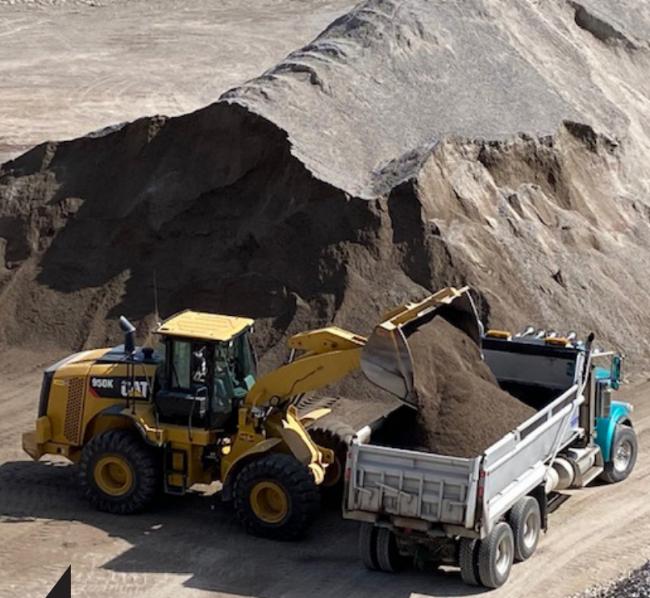 Coast Valley Contracting coordinates and manages a fleet of trucks and skilled drivers to ensure materials are picked up and delivered in a timely manner.
In partnership with other local trucking companies, we can coordinate larger sized hauls to meet the needs of any sized project.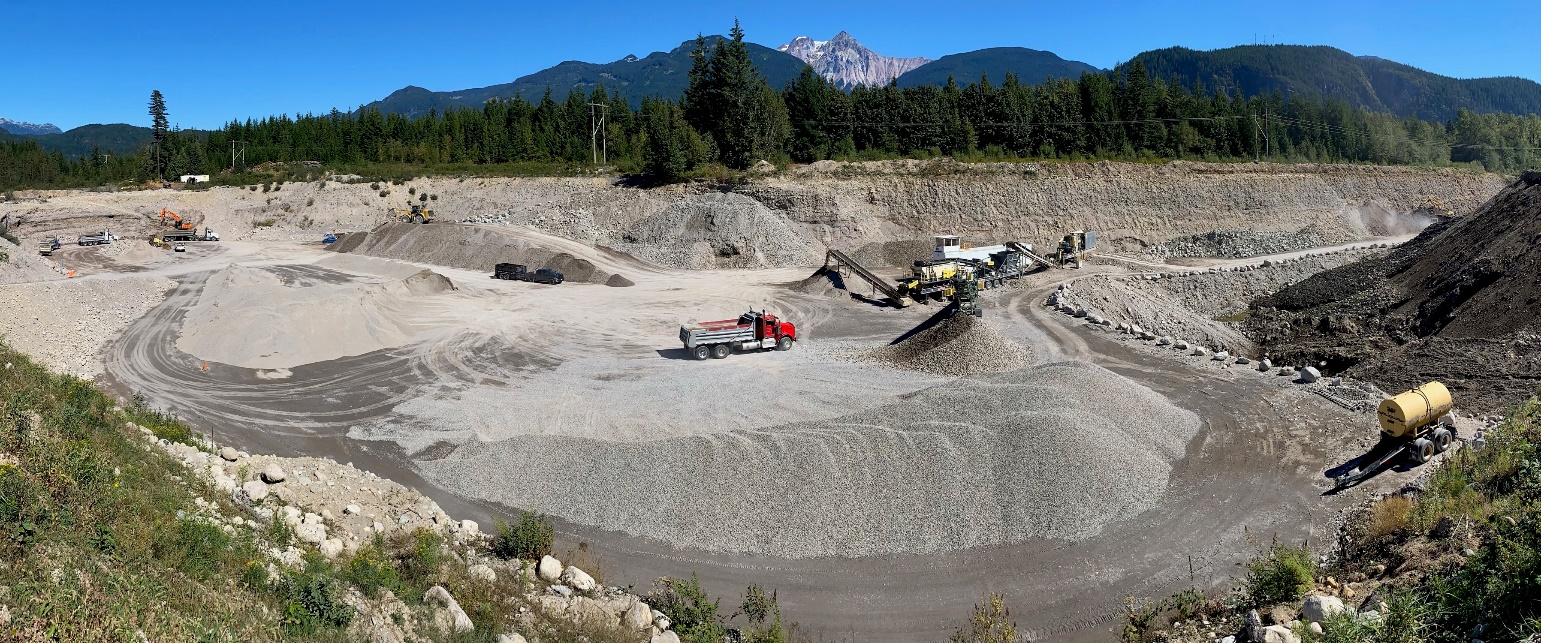 Coast Valley Contracting supplies the following range of bulk aggregate products*;
200mm minus machine sorted pit-run (bulk fill application)
25mm clear crush (drain rock)
75mm clear crush (drain rock, access pad, etc.)
19mm minus granular pipe bedding MMCD spec
75mm minus MMCD SGSB spec (sub-base, backfill, etc.)
19mm minus road base MMCD CGB spec (base gravel, bedding)
Round rock (various sizes available)
*Note: Supply is subject to availability. Please contact CVC for pricing and availability of products.
Coast Valley Contracting manages a spoil disposal site just north of Squamish, BC.
Please note that prior to dumping we strictly require:
A soil characterization report for each site of soil origin stating the soil classification and signed by a Qualified Environmental Professional, and
A completed soil deposit form
Contact us to discuss your spoil disposal needs.